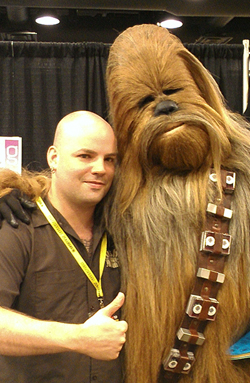 I'm an avid geek and gamer, a motorcycle enthusiast, a support engineer for a "change management" software company, a published game designer, and a former drag queen. I love puppies. I firmly believe that system most definitely matters.
I spend an insane amount of time on Google Plus, mostly talking about gaming, software, pizza, getting older, and general thoughts on living up here in the great Pacific Northwest.
I'm on GitHub and Bitbucket, too (same name).